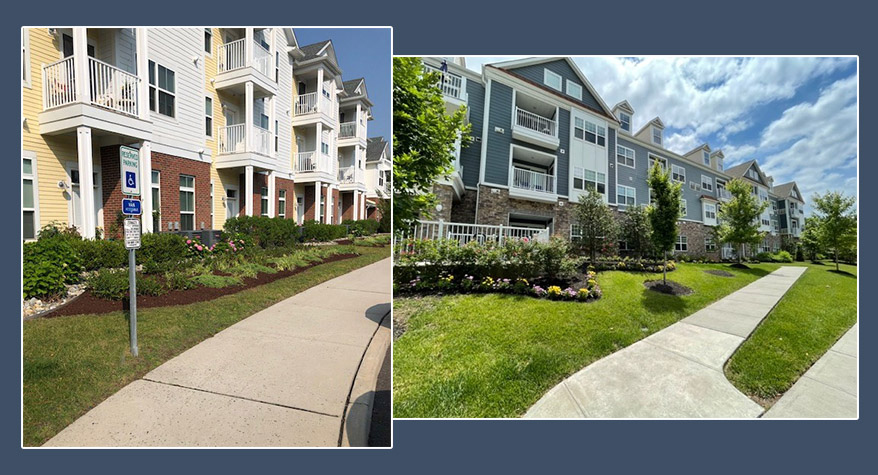 Collingswood, NJ –November 13, 2023 – Ingerman, a leading developer, builder and manager of multifamily housing throughout the Mid-Atlantic region, had two communities honored at the 2023 Annual Garden State Awards. Returning for the first time since 2019, the New Jersey Apartment Association (NJAA) awards industry professionals and their properties that represent the best in multifamily rental housing within the state.
Ingerman's 55 and over affordable rental community, Birchwood at Whiting, located in Manchester Township, Ocean County, NJ, and its premium market rate community, New Bridge Crossing, located in River Edge, Bergen County, NJ, both took home awards for Best Curb Appeal.
"We were excited to see the return of the Garden State Awards and very honored to have two of our communities recognized by the NJAA. Our dedicated team members work tirelessly to deliver exceptional living experiences to our residents and provide quality housing that they can be proud to call home. We are grateful to see their hard word applauded by our peers and industry leaders," stated Stephanie Eaves, Director of Marketing and Leasing.
The Garden State Awards are given by the New Jersey Apartment Association, the premier trade association representing all facets of the multifamily housing industry, including market rate and affordable housing owners, managers and developers, as well as suppliers. NJAA's membership owns and manages over 210,000 apartments, providing quality housing to over one million New Jerseyans.
The NJAA is the premier statewide organization representing all facets of the multifamily rental housing industry, advancing the success and professionalism of its membership through government affairs advocacy, education, training, and industry events. Its annual Garden State Awards to honor, celebrate and recognize the success of our hardworking and dedicated members. NJAA's membership owns and manages over 225,000 apartment homes across the state and boasts over 400 vendor members that represent approximately 135 industries throughout the state and nationally. Our members provide housing to over a million New Jersey residents.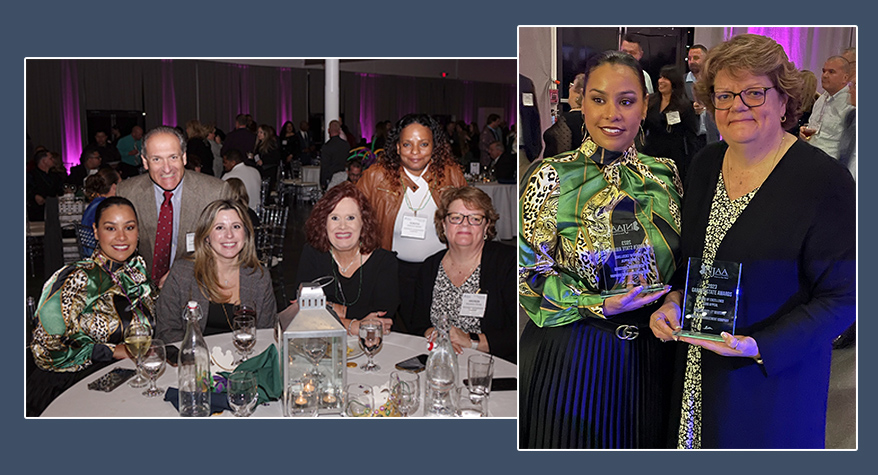 Click here for the full list of winners
###
About Ingerman
Ingerman is a leading developer, builder, and manager of award-winning multifamily communities throughout the Mid-Atlantic region. Since its inception, the company has been responsible for the development of more than 100 sites representing 9,000 units with total development costs exceeding $1.5 billion. Ingerman was founded on a guiding principle: to bring together a highly talented and motivated group of real estate professionals to create lasting, quality residential communities that are strategically financed and managed through persistent attention to detail. Today, that mission continues to drive our unwavering focus on delivering high-quality housing and superior services to all of our stakeholders — investors, community partners, and residents.