The Willows at Flemington Junction Offers Affordable Rents, Convenience and Amenities in Hunterdon County September 25, 2017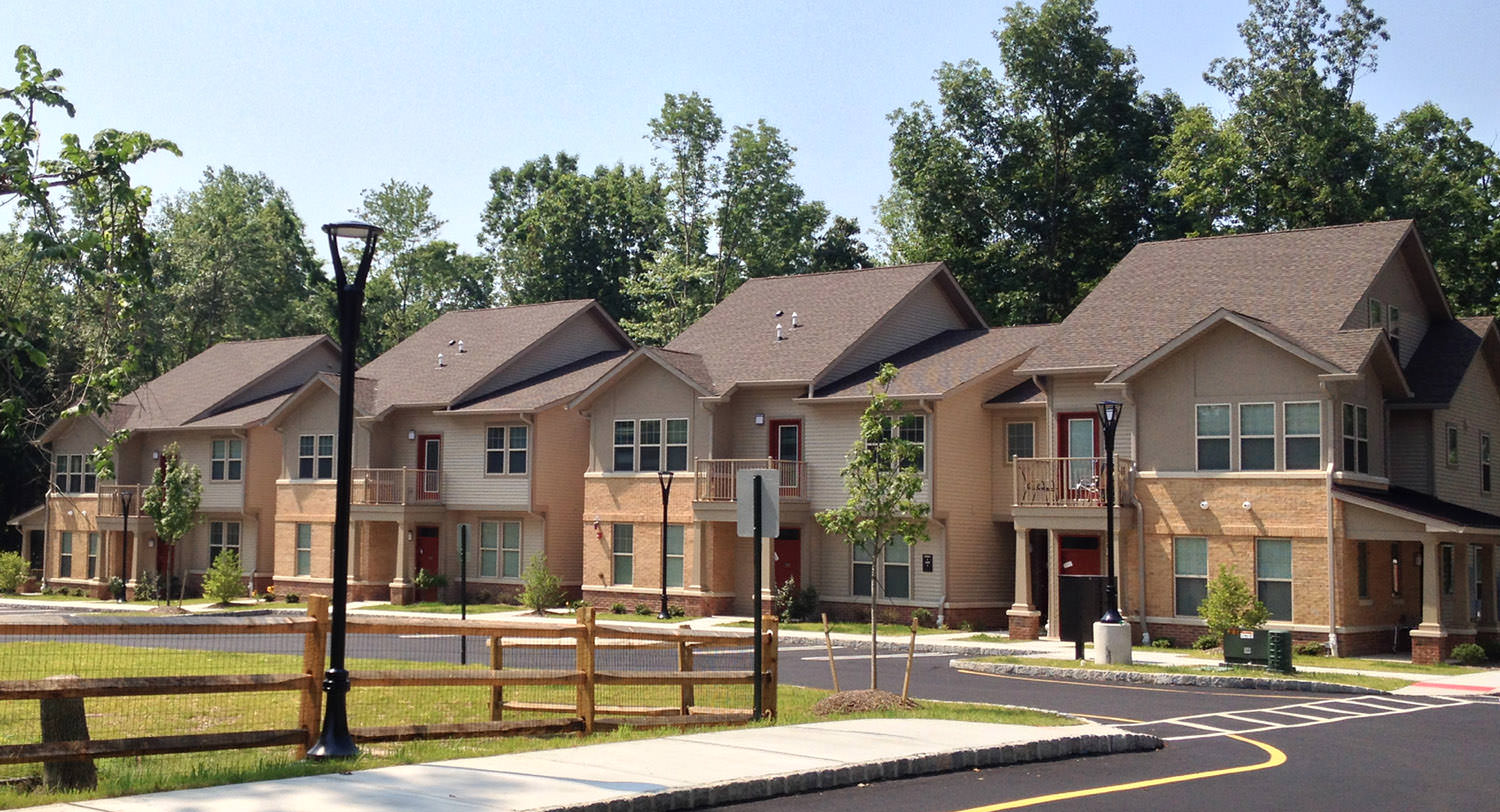 Ingerman introduces The Willows at Flemington Junction, an affordable family rental community located in Raritan Township in Hunterdon County, New Jersey. After breaking ground in summer 2016, Ingerman turned an 11.6-acre field off Junction Road just west of the Raritan River into an 84-unit community consisting of one-, two- and, three-bedroom apartment rentals. Ranging from 850-1500 square feet, the apartments feature a variety of floorplan layouts and offer fully-equipped kitchens, energy-efficient appliances, full-size washers & dryers, central air, walk-in closets, private entrances, and patios or balconies.
The rentals are spread over eight three-story buildings and are accompanied by a community building, playground, gardens and ample off-street parking. A public transit station is being built on the site as well. The 2,100 square foot community building showcases a cathedral ceiling and houses the management office. The space also includes amenities such as a furnished lounge, fitness center and Wi-Fi throughout at no additional charge.
The development began leasing this spring and caters to low-to-moderate income households in Hunterdon County by offering rents at 20-60 percent of the area median household incomes. Several rentals are also set aside for individuals with special needs. A part-time supportive service coordinator will have an office on site to provide resident services and foster life skills and wellness programs for the community's residents.
Located in the region surrounding the historic Borough of Flemington, The Willows at Flemington Junction is conveniently located near Flemington's flourishing new shopping centers, dining and retail establishments, local schools, community parks and major highways.
See full article in NJAA's Apartment Industry Magazine (Pg. 19)