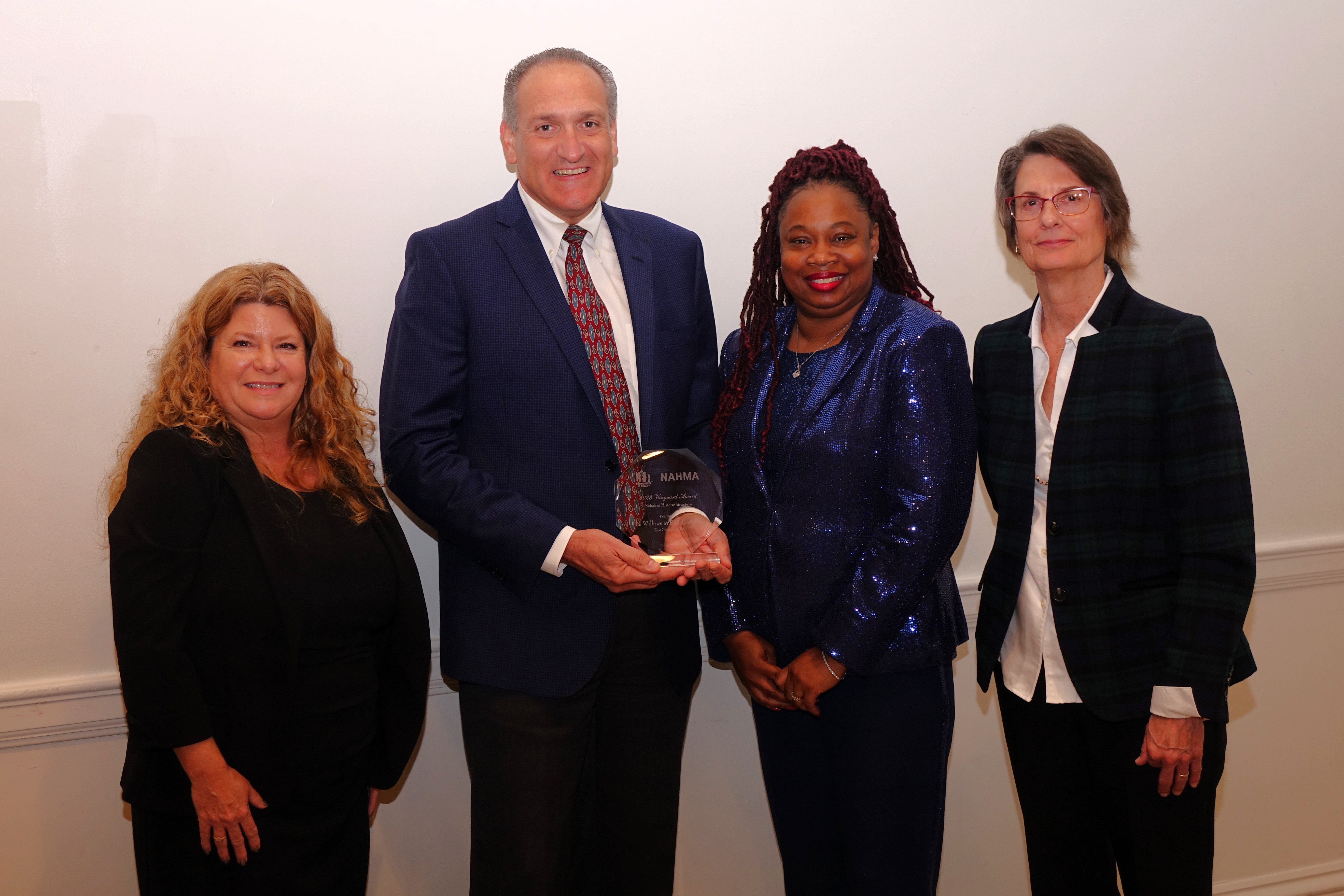 Washington, DC – October 30, 2023 – Ingerman, a leading developer, builder and manager of multifamily housing throughout the Mid-Atlantic region, received national recognition for The Willows at East Greenville at the National Affordable Housing Management Association's (NAHMA's) 2023 Affordable Housing Vanguard Awards.
The Vanguard Awards recognize newly developed or significantly rehabbed affordable multifamily housing communities that showcase high-quality design and resourceful financing. This year, NAHMA awarded Ingerman's mixed-income community, The Willows at East Greenville, for Major Rehabilitation of a Historic Structure into Affordable Rental Housing.
A long defunct historic factory located in the heart of East Greenville, Pennsylvania, underwent a massive transformation over several years to be converted into a mix of market-rate and affordable rentals to serve the community's demand for more housing options. Today, The Willows at East Greenville is a 71-unit rental community that offers a variety of studio, one-, two-, and three-bedroom apartments with rents set at 20% AMI up to market rate to meet a variety of household needs.
"Ingerman's construction and development teams took on the ambitious challenge of restoring the factory and evolving it from a dilapidated building in the heart of the borough into a gorgeous historic landmark filled with unique character and charm that people desire to call home. We are thrilled to receive national recognition for what our business partners and teams across the company came together to accomplish," stated Stephanie Eaves, Ingerman's Director of Leasing and Marketing.
The Vanguard Awards demonstrate that exceptional new affordable housing is available across the country; confirm that the affordable multifamily industry is and must be creative and innovative if such exceptional properties are to be built given the financial and other challenges to development; highlight results of the private/public partnerships required to develop today's affordable housing; and share ideas for unique design and financing mechanisms with industry practitioners to further stimulate creative development in the affordable multifamily industry.
NAHMA is the leading voice for the affordable housing management industry, promoting developing, managing and preserving quality affordable multifamily housing. NAHMA advocates for legislative and regulatory policy and provides affordable housing professionals with the knowledge to advance excellence in the communities they serve. NAHMA's membership represents 75% of the affordable housing industry and includes its most distinguished multifamily owners and management companies.
Winners of the Affordable Housing Vanguard Awards were recognized at an awards ceremony at the NAHMA Biannual Top Issues in Affordable Housing 2023 Fall Conference in October in Washington, D.C.
Full winners list here.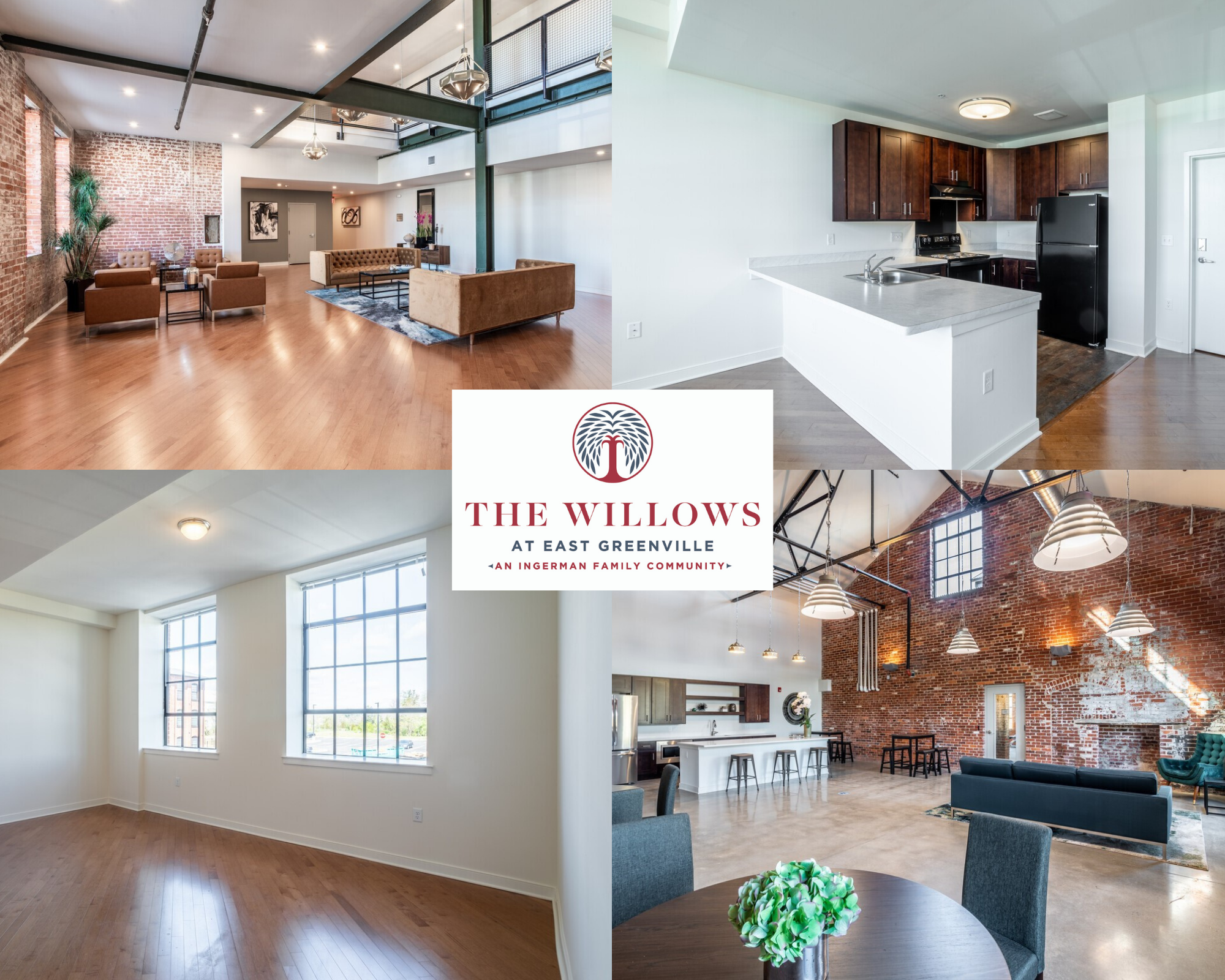 ###
About Ingerman
Ingerman is a leading developer, builder, and manager of award-winning multifamily communities throughout the Mid-Atlantic region. Since its inception, the company has been responsible for the development of more than 100 sites representing 9,000 units with total development costs exceeding $1.5 billion. Ingerman was founded on a guiding principle: to bring together a highly talented and motivated group of real estate professionals to create lasting, quality residential communities that are strategically financed and managed through persistent attention to detail. Today, that mission continues to drive our unwavering focus on delivering high-quality housing and superior services to all of our stakeholders — investors, community partners, and residents.