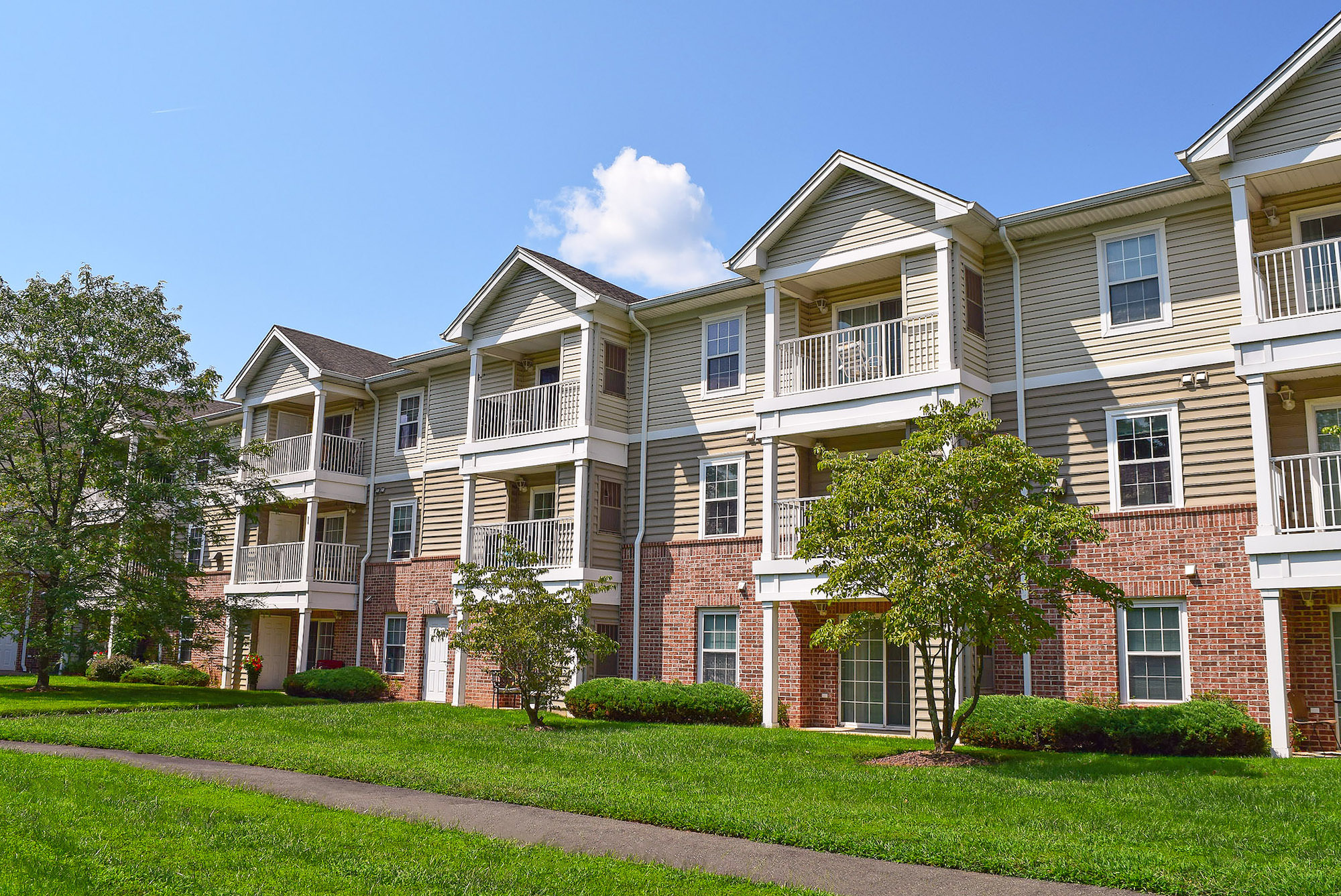 Pennington, NJ – November 22, 2021 – Ingerman's largest 55 & over community, Birchwood at Hopewell, underwent a major interior transformation that took roughly nine months to complete. The Housing and Mortgage Finance Agency (HMFA) approved the project in July 2020, our team began the renovations in November of that year and finished the upgrades in August 2021.
As you enter the newly renovated lobby, you cannot help but notice the beautiful chandeliers hanging from the high vaulted ceilings where the upper-level library overlooks the impressive entrance. The interior facelift added an upscale charm with a contemporary flair.
The nearly half a million-dollar project, $480,000 to be specific, included the replacement of all common area flooring, new light fixtures throughout, upgraded warming kitchen with new cabinetry in the community lounge, updated plumbing fixtures, new fitness equipment, fresh paint, new window treatments, and furnishing throughout the extensive common areas.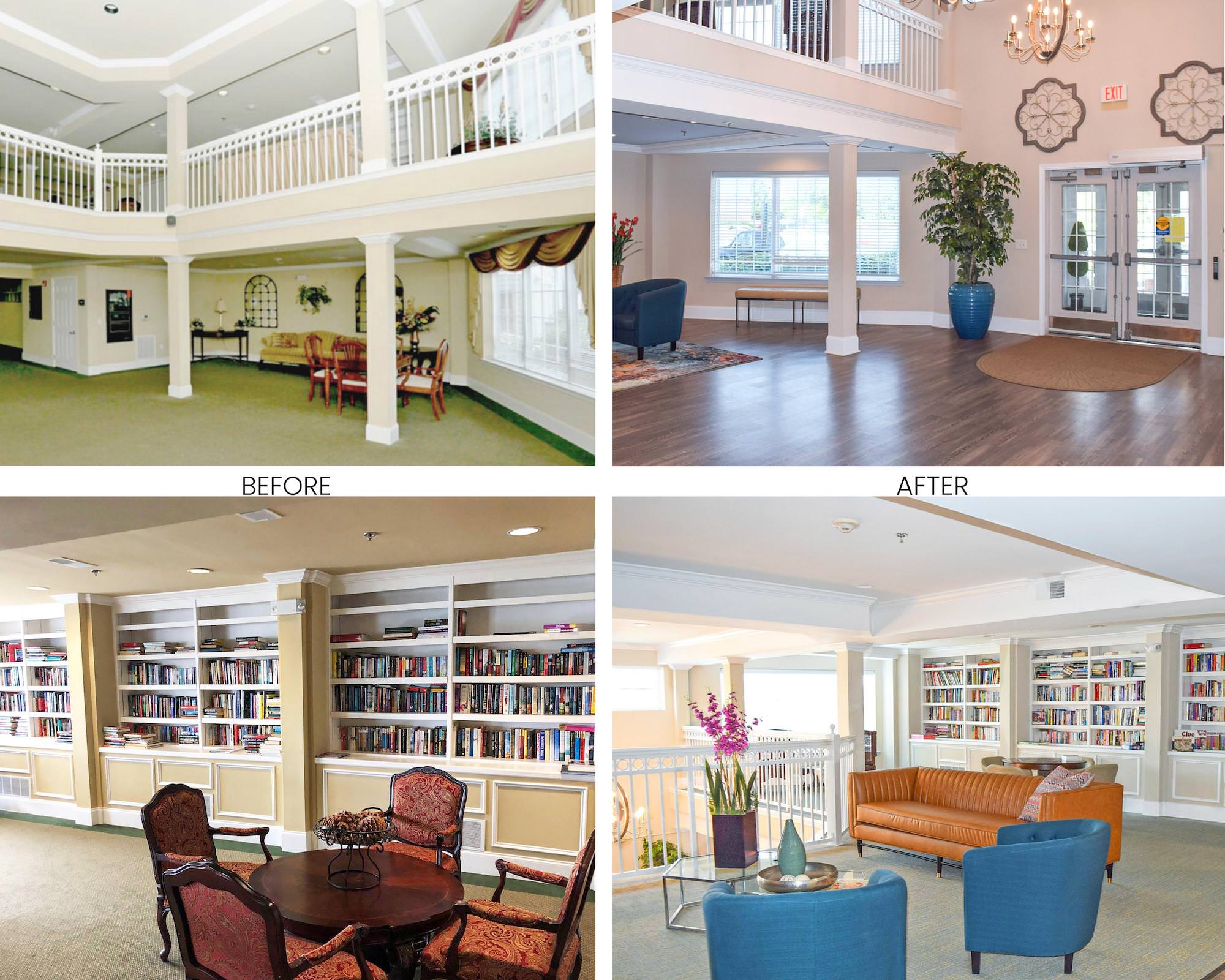 Residents not only enjoy their modernized common areas, but also spend time in multiple activity parlors and social rooms. Birchwood at Hopewell is now able to offer its residents a complete list of luxury amenities such as a theater, craft and game rooms, library, and a fully-equipped fitness and therapy center with brand new equipment. Additionally, there are remodeled seating areas on each floor which residents and visitors can relax in with style while playing a board game with family and friends. The community also offers poker tables, billiards, and other games to keep tenants entertained.
Conveniently on each floor, residents have easy access to a mailroom, laundry room, and two elevators. Once outside, the expansive 150-unit community is surrounded by beautiful landscaping. Residents can enjoy the outdoor recreation areas complete with an abundance of gardens, a walking trail, seating areas, bocce ball, and shuffleboard.
The rentals themselves are also undergoing transformations for a clean, modern look. Management opted to have these interior renovations done to the vacant units to minimize any disruption for current residents. The apartments are experiencing minor renovations as residents move out, such as: replacing the carpet in the living room, kitchen, and hallway with luxury laminate wood flooring, and upgrading to new plush carpeting in the bedrooms for added comfort and insulation. Every apartment includes a private patio or balcony, energy-efficient appliances and finishes, central air conditioning, and heating. Kitchens are equipped with gourmet appliance packages, including dishwashers and garbage disposals.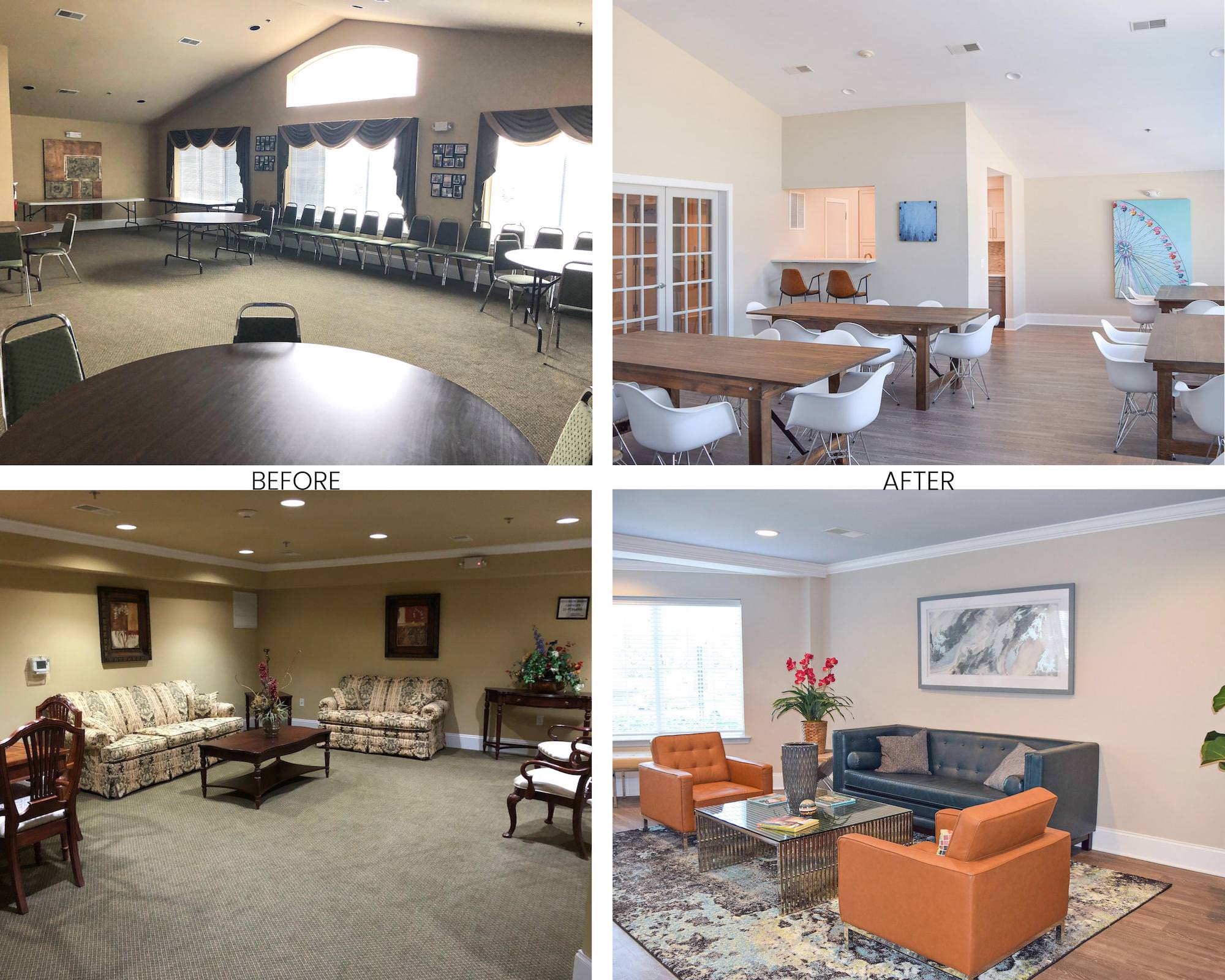 "This has been a massive undertaking and we're thrilled to be able to present the completed renovations to our current and future residents, who we want to be proud to call Birchwood at Hopewell their home. We're very grateful to all the support we received from the NJHMFA and fortunate to have such a great partnership with them; without their help this and other projects throughout New Jersey wouldn't be possible. We invite the public to stop in for a tour of this gorgeous community," said Stephanie Eaves, Director of Marketing & Leasing at Ingerman.
Birchwood at Hopewell is an affordable housing development for active seniors in the desirable suburban community of Pennington in Mercer County, New Jersey. The mid-rise community consists of a mix of one- and two-bedroom rentals, is close to restaurants, grocery stores, and features convenient shopping centers just steps away. Plus its location off I-95, 295, and other major roadways make it easily accessible.
To learn more, visit birchwoodathopewell.com
***
About Ingerman
For more than three decades, Ingerman has been developing, building and managing award-winning multi-family communities throughout the Mid-Atlantic region. Founded in 1988, the Company has developed 95 communities consisting of more than 8,000 residential units with total development costs in excess of $1.4 billion. The Company's seasoned team of real estate and construction professionals utilizes state-of-the-art architectural design, cutting-edge, environmentally conscious construction and an array of modern amenities in the development of each community. Through a commitment to responsible development practices, Ingerman works to enhance the sustainability of its communities with several green initiatives. www.ingerman.com