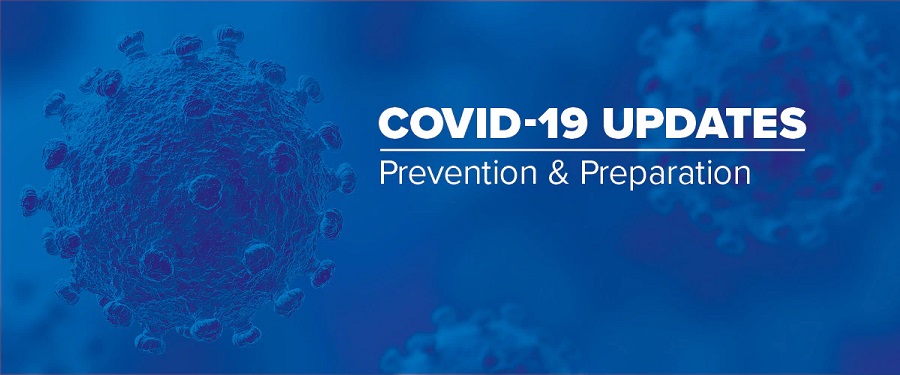 Collingswood, NJ – March 26, 2020 – In accordance with guidelines from the Centers for Disease Control and Prevention (CDC), Ingerman has taken the following steps to prevent the spread of COVID-19:
Increased cleaning and disinfecting of all common areas and offices.
Hired professional cleaning companies to disinfect and sanitize.
Required all employees to wash their hands frequently and go home if they're showing signs of being sick.
Instituted social distancing to limit interaction with others. This included: closing the office to anyone without an appointment, offering virtual tours to prospective residents, closing all common areas and gathering places, and banning handshakes or other forms of physical contact.
Requested that residents communicate with employees via phone, email or text
Limited maintenance to emergency work orders and required maintenance employees to wear appropriate protective equipment such as gloves, booties and masks.
Canceled all resident events and transit services.
Prevented sick vendors from entering the premises.
Offered online payment of monthly rent.
Recently, Governors of the states where properties are in have enacted new and more restrictive measures to help control the spread of COVID-19. Therefore, due to this ongoing health emergency, property management will now be restricting any business invitee to only those deemed to be essential by their respective state.
Further, we will be strictly complying with all health mandates issued by the Federal and State governments.
Given the emergency nature of the spread of the virus, additional restrictions limiting the access of others may be considered if compliance with all distancing requirements and sanitation efforts is not in evidence by everyone within the community.
If we do not pull together as a community, we may see shelter in place directives from the Government. Everyone simply must comply to reduce further spread of this virus.
###
About Ingerman
Ingerman is a leading developer, builder and manager of award-winning multifamily communities throughout the Mid-Atlantic region. Since its inception, the company has been responsible for the development of more than 100 sites representing 9,000 units with total development costs exceeding $1.5 billion. Ingerman was founded on a guiding principal: to bring together a highly talented and motivated group of real estate professionals to create lasting, quality residential communities that are strategically financed and managed through persistent attention to detail. Today, that mission continues to drive our unwavering focus on delivering high-quality housing and superior services to all of our stakeholders — investors, community partners, and residents.