INGERMAN TAKES HOME HONORS AT NEW JERSEY APARTMENT ASSOCIATION'S GARDEN STATE AWARDS November 20, 2018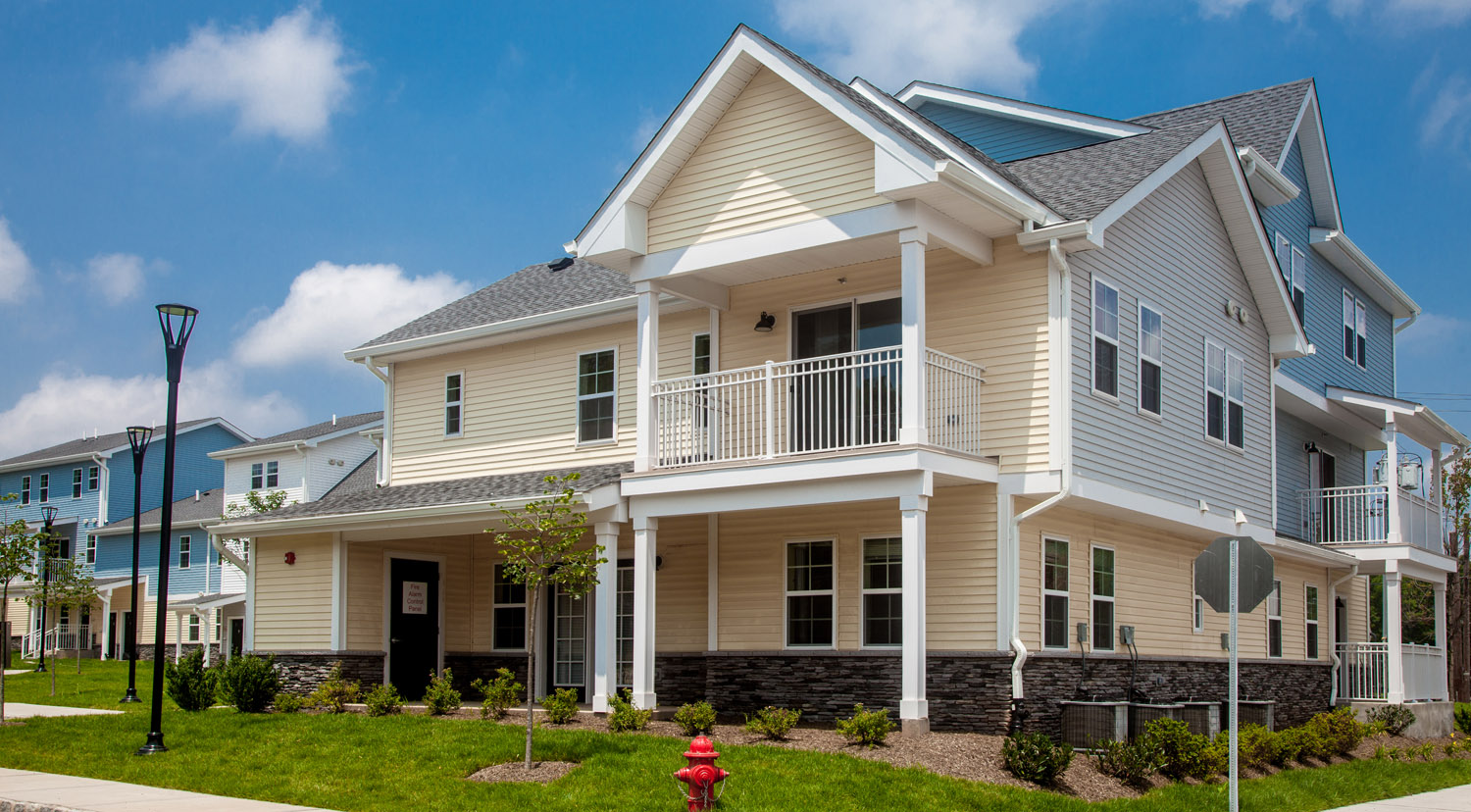 Collingswood, NJ – November 20, 2018 – Ingerman's affordable family rental community, Willow Pond Village, was recently awarded the prestigious Curb Appeal award at the New Jersey Apartment Association's (NJAA) 25th Annual Garden State Awards.
Judged by a panel of multifamily (apartment) industry experts from New Jersey and beyond, the celebrated achievement distinguishes Ingerman's Willow Pond Village as one of the most exceptional properties in the state.
Ingerman was officially honored on November 8, 2018 at the "Night in Paris"-themed awards gala held at Ocean Place Resort and Spa in Long Branch, N.J.
"This year's awards program identified an outstanding group of property owners, managers, developers and vendors that make resident satisfaction and professionalism the core of their mission," said David Brogan, Executive Director of NJAA. He continued, "Selected among industry experts and peer organizations, the Garden State Awards serves as a true testament to this organization's success."
"We're honored to be recognized at this year's Garden State Awards. We take pride in raising the bar for exceptional affordable housing and our dedicated team at Willow Pond Village showcases the high quality rental homes we strive to offer our residents," stated Todd Stecker, Director of Marketing and Leasing.

The Garden State Awards are given by the New Jersey Apartment Association, the premier trade association representing all facets of the multifamily housing industry, including market rate and affordable housing owners, managers and developers, as well as suppliers. NJAA's membership owns and manages over 210,000 apartments, providing quality housing to over one million New Jerseyans.
About Ingerman
Ingerman is a leading developer, builder and manager of award-winning multifamily communities throughout the Mid-Atlantic region. Since its inception, the company has been responsible for the development of more than 100 sites representing 8,400 units with total development costs exceeding $1.4 billion. Ingerman was founded on a guiding principal: to bring together a highly talented and motivated group of real estate professionals to create lasting, quality residential communities that are strategically financed and managed through persistent attention to detail. Today, that mission continues to drive our unwavering focus on delivering high-quality housing and superior services to all of our stakeholders — investors, community partners, and residents.