Collingswood, NJ – January 3, 2020 – Ingerman, a leading developer, builder and manager of multifamily housing throughout the Mid-Atlantic region, announced the promotion of two key directors, Kevin Myers and Christine Ramsay, to new roles within the organization. Kevin has been promoted to Vice President of Information Technology and Christine has been promoted to Vice President of Compliance, effective immediately.
Vice President of Information Technology, Kevin will report to Drew Bennett, Chief Administrative Officer, and be responsible for planning, organizing, and implementing IT service delivery throughout Ingerman. This includes overseeing the company's IT infrastructure as well as augmenting the performance of existing web applications, and the development of cutting-edge technologies. Additionally, Kevin will continue to design and manage the company's Wide Area Network (WAN) for our growing portfolio, encompassing four states. Further, he will remain responsible for administering the company's Mobile Device Management application, Meraki, and improving third-party technology—Voice Over Internet Protocol (VoIP) phone systems and copiers—while maintaining professional, mutually beneficial relationships with our vendor partners.
Kevin started working with technology in 1997, and prior to his arrival at Ingerman in November 2006, gained highly valuable hands-on experience in software development, patent-pending web applications, and hardware configurations and deployments. He has extensive Structured Query Language (SQL) database knowledge and considerable experience in both database design and scripting. Further, Kevin is highly proficient in Microsoft, VMware, Yardi and SonicWall technologies. Involved in new development projects from their inception, he designs the technology architecture during the construction phase and for management takeover and ongoing operations.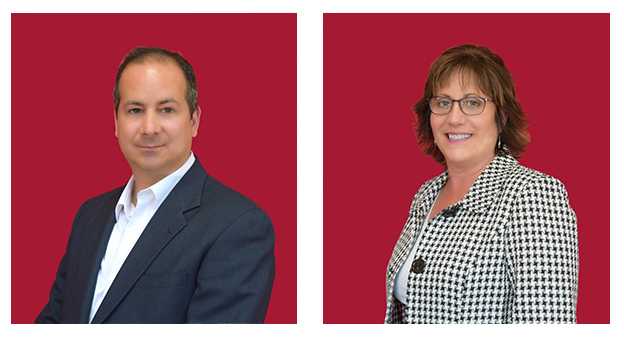 As Vice President of Compliance, Christine Ramsay will report to Drew Bennett, Chief Administrative Officer, and be responsible for ensuring portfolio-wide compliance in all aspects of LIHTC, HUD, Public Housing, HOME, and other regulatory agency requirements. This includes formulating strategy and establishing and implementing internal policies, procedures, best practices and key performance indicators. Christine works with her team to deliver a consistent, accurate and high-quality product that exceeds regulatory agencies' expectations. Additionally, she will spearhead developing her team's knowledge of program requirements and protocols and in building mutually beneficial relationships with agencies, contract administrators, external and internal colleagues, and key stakeholders.
Christine first joined Ingerman in 1994 as District Property Manager. In 1997, she left the company to work for the Pennsylvania Housing Finance Agency (PHFA) as a Housing Management Representative. While at PHFA, she gained a thorough understanding of Low-Income Housing Tax Credit (LIHTC) and other affordable housing programs. In 2003, Christine rejoined Ingerman as Director of Compliance and was charged with building and developing a Compliance Department to support the company's growing affordable housing portfolio. Since that time, she has been highly instrumental in positively supporting company growth by maintaining strong compliance practices within the property management division.
About Ingerman
Founded by M. Brad Ingerman in 1988, Ingerman is a leading developer, builder and manager of award-winning multifamily communities throughout the Mid-Atlantic region. Since its inception, the company has been responsible for the development of more than 100 projects representing 8,400 units with total development costs exceeding $1.4 billion. Ingerman was founded on a guiding principal: to bring together a highly talented and motivated group of real estate professionals to create lasting, quality residential communities that are strategically financed and managed through persistent attention to detail. Today, that mission continues to drive our unwavering focus on delivering high-quality housing and superior services to all of our stakeholders — investors, community partners, and residents.