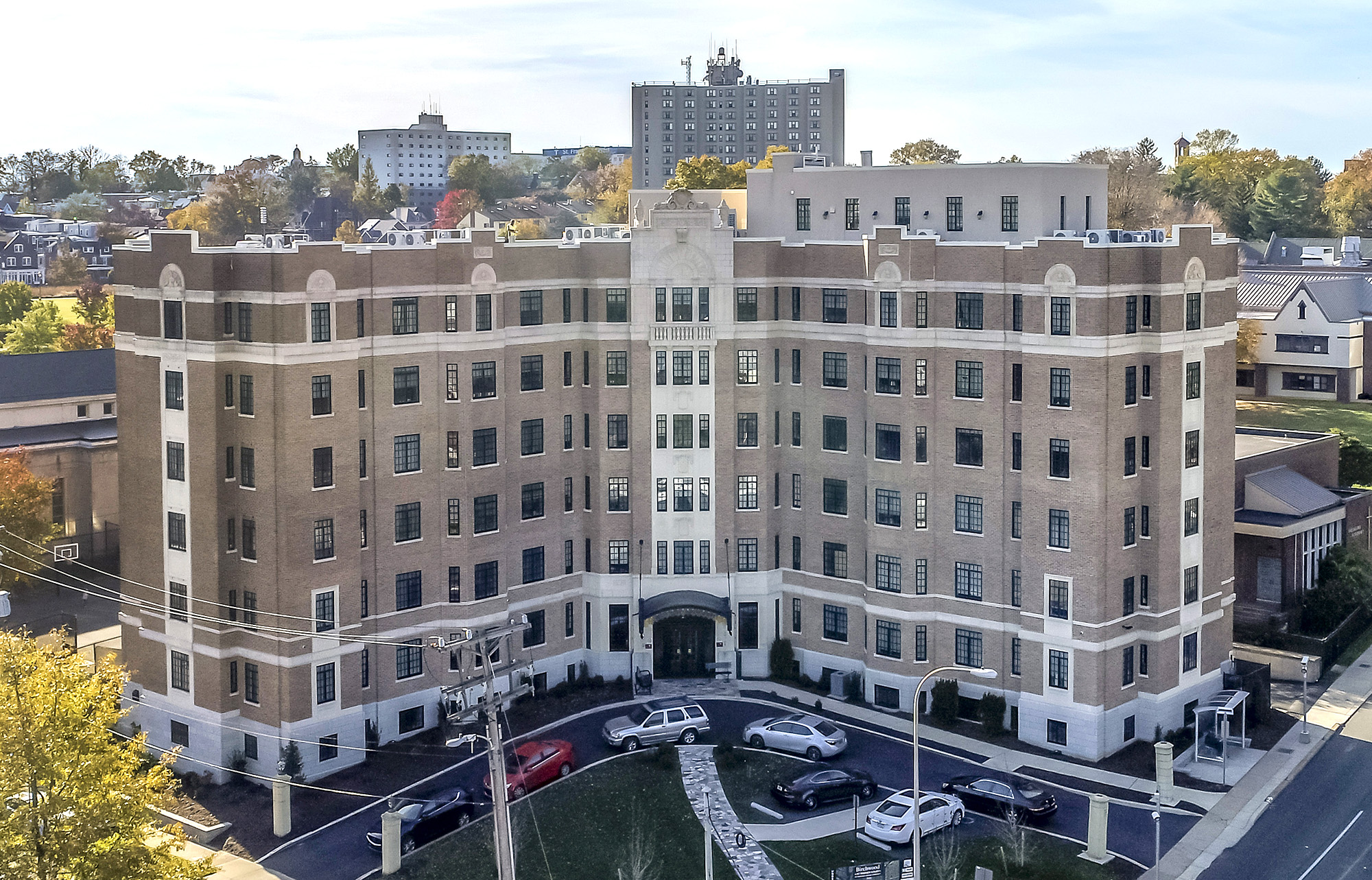 With renovations now complete, Birchwood at Rodney Court takes the spotlight, showing off its brand new top-to-bottom makeover. Despite a slight interruption with COVID-19, the community renovations were successfully tackled in three phases over a two-year span, concluding in the fourth quarter of 2020.
Birchwood at Rodney Court is a senior, 62 and over, affordable apartment community located in Wilmington, Delaware. Originally developed as a luxury apartment complex in 1928 for Dupont Company executives, this historic 51-unit property received a facelift with the help of various project partners, including The Richman Group, Architectural Alliance, Delaware State Housing Authority, City of Wilmington, Delaware State Historic Preservation Office and several other lenders and contributors who helped make this rehabilitation possible.
A six story high-rise on a prominent intersection, Rodney Court is one of Wilmington's most beautiful historic buildings, offering residents sweeping views of nearby parks and shopping; now through new windows. To maintain its historical charm, the original woodwork, hardwood flooring and marble features were kept in accordance with local preservation laws. The multi-million dollar interior and exterior renovations both preserved the building's original features and restored the extensive brick and stone masonry. Additionally, the communal amenities such as the lobby, laundry room, lounge, gym, hallways, offices, and storage units all underwent significant updates.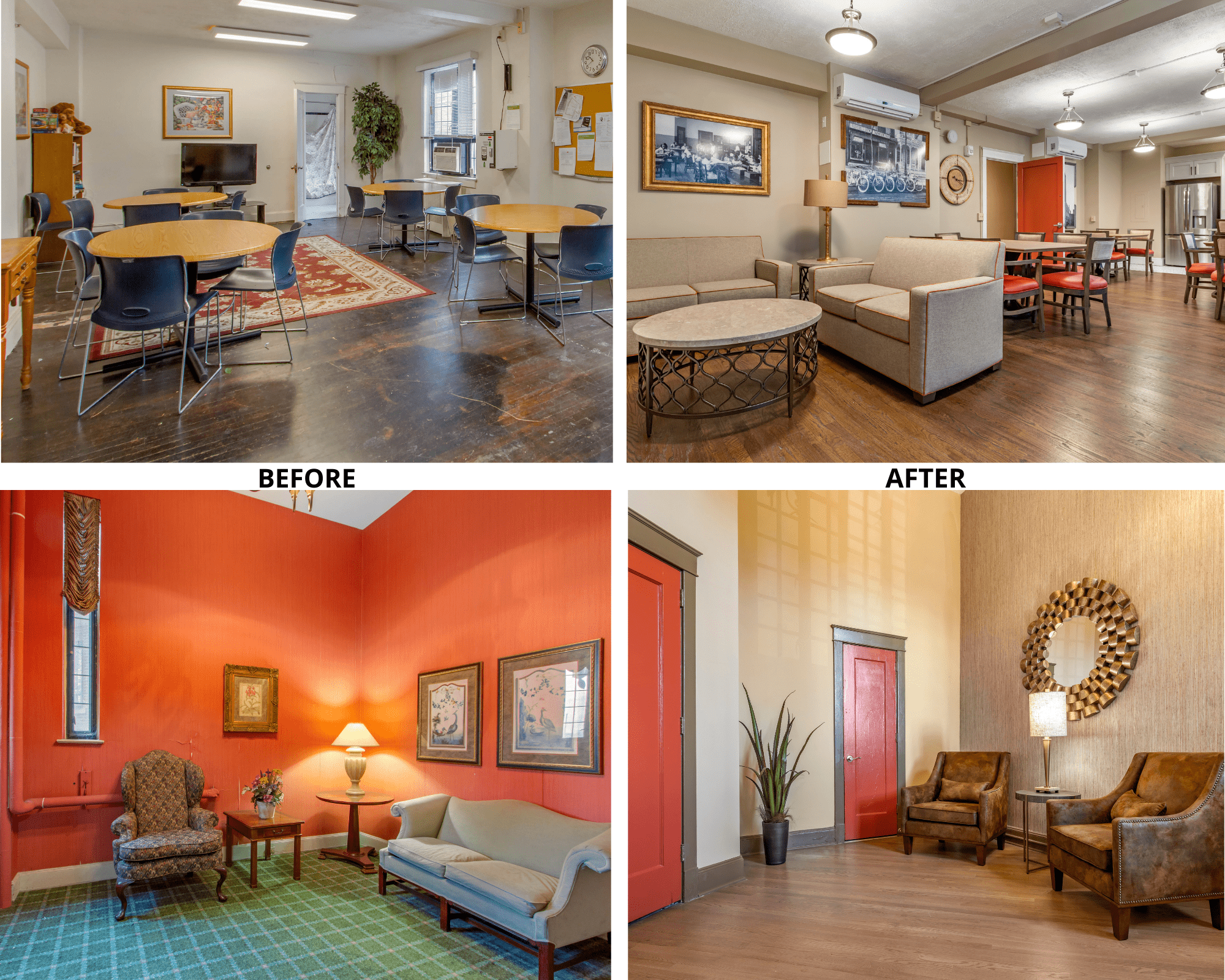 The apartments saw a number of upgrades as well. Staff created a seamless move, placing the residents temporarily to a vacant unit or an apartment off-site while their apartment was undergoing renovations. Usually a restoration process causes frustration with residents due to temporary placement; however, Rodney Court was fortunate in that the residents remained optimistic through the process, excited to see their newly enhanced home. Residents are not only enjoying their modernized kitchens with new appliances and cabinets, but they also now have new heating and cooling systems, flooring, windows, paint and walk-in showers. Accessibility features were also added, including a chair lift in the lobby.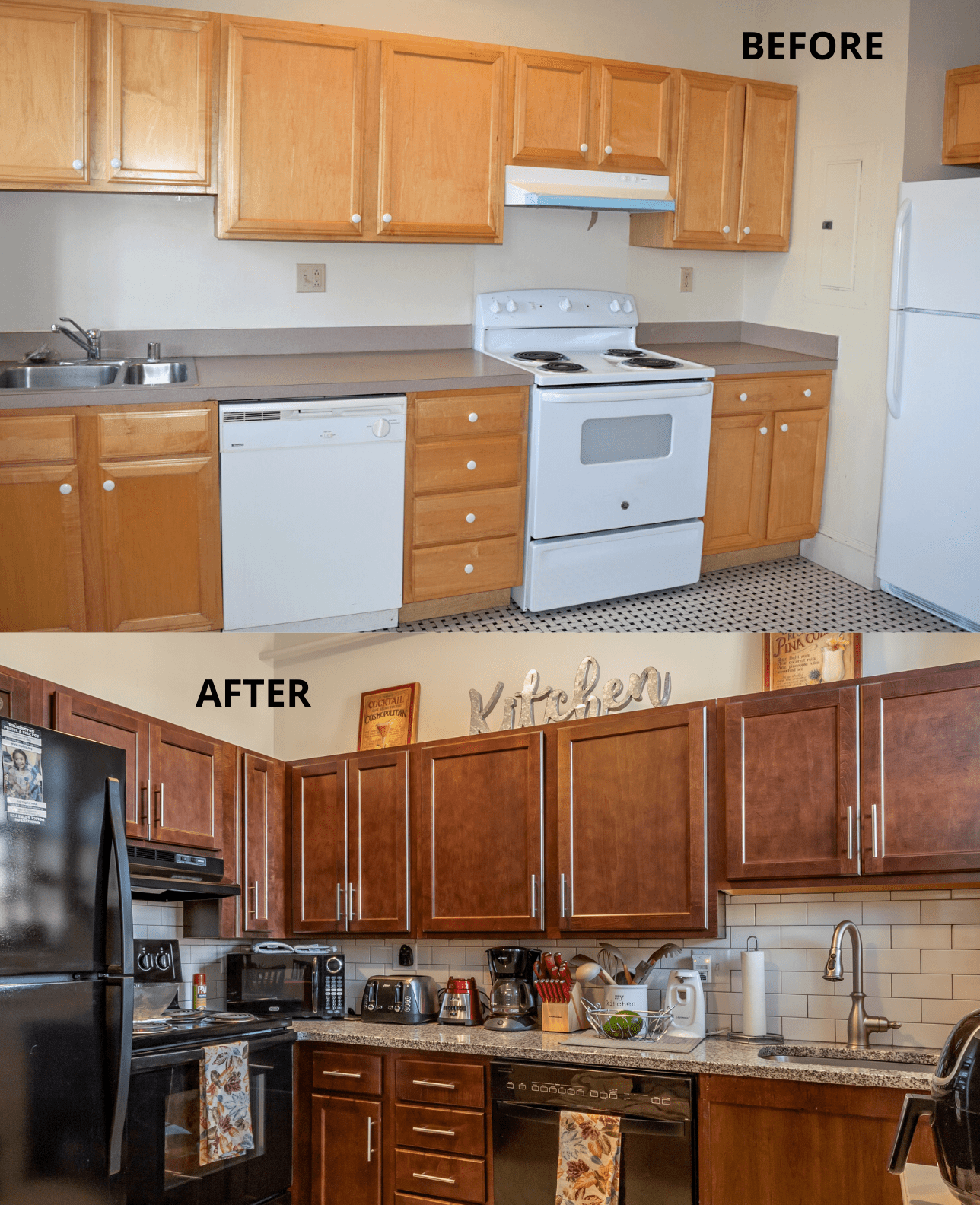 Located in the heart of Wilmington, Rodney Court is surrounded by beautiful parks and steps away from downtown restaurants, shopping, entertainment, and hospitals. Also, the community is conveniently situated off an exit to 1-95 and has public transit stops out front. To learn more visit birchwoodatrodney.com
Experience the renovations through a virtual tour: https://youtu.be/SiodjbC_S8s
###
About Ingerman
Ingerman is a leading developer, builder, and manager of award-winning multifamily communities throughout the Mid-Atlantic region. Since its inception, the company has been responsible for the development of more than 100 sites representing 9,000 units with total development costs exceeding $1.5 billion. Ingerman was founded on a guiding principle: to bring together a highly talented and motivated group of real estate professionals to create lasting, quality residential communities that are strategically financed and managed through persistent attention to detail. Today, that mission continues to drive our unwavering focus on delivering high-quality housing and superior services to all of our stakeholders — investors, community partners, and residents.