Baltimore, MD – August 21, 2019 – Ingerman and MBID of Delaware joined ReBUILD Metro, Mayor Jack Young and local officials to celebrate the groundbreaking of Greenmount and Chase, an affordable rental community located in the Johnston Square neighborhood in East Baltimore, Maryland.
Greenmount and Chase will be a 60-unit family residential development. The community will consist of 24 one-bedroom apartments, 27 two-bedroom apartments, and 9 three-bedroom apartments. Twenty-eight (28) units will have Project-based vouchers (PBVs). Nine of the PBVs are Section 811 units provided by Maryland Department of Housing and Community Development (DHCD) and the remaining 19 PBV rentals are from the Housing Authority of Baltimore City.
The community will feature a number of amenities, including a community lounge, game room, playground, management and social services offices, storage facilities and a fitness room. Each apartment will have a full kitchen equipped with an energy efficient appliance package, island or breakfast bar, central air conditioning, washer and dryer, and vinyl composite tile flooring.
Ingerman Management Company (IMC) will have a full-time property manager and maintenance staff onsite. In addition, IMC's Dept of Community and Supportive Services will facilitate linkages with the local community to connect residents with area resources. The development's location puts future households in close proximity to amenities including grocery stores, schools, and parks. This location is well-connected to bus routes, giving future residents access to jobs, education, and services throughout Baltimore.
Greenmount and Chase is supported by the City of Baltimore and the Maryland DHCD. Financing for this project leverages 4% LIHTC from Maryland DHCD and syndicated by the Richman Group with City of Baltimore HOME funds, a seller's note from the City of Baltimore, Project C.O.R.E. (Creating Opportunities for Renewal and Enterprise) and State Rental Housing Funds, and tax-exempt back-to-back financing via Citibank and Freddie Mac. The Harry and Jeanette Weinberg Foundation is also providing generous financial support.
"Ingerman is proud to be part of this important project in Johnston Square. We could not have reached this important milestone without the community's support and our partnership with ReBuild Metro. The list of financial partners demonstrates the broad support for this initiative and vision for rebuilding this neighborhood," said David Holden, Development Principal at Ingerman.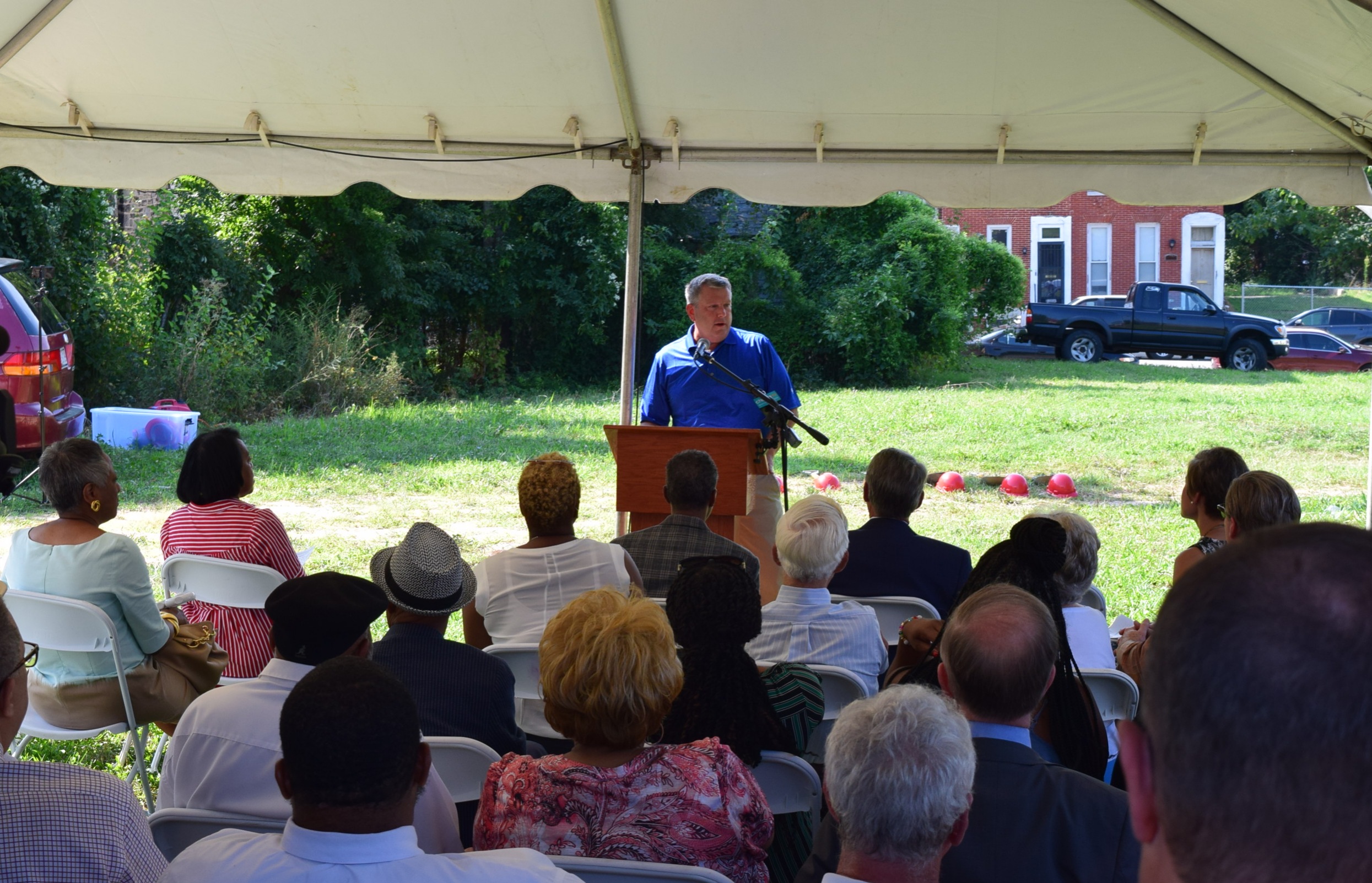 "This building will not only help improve the lives of 60 families by providing them secure and affordable homes, but it will also be an enormous asset to the entire Johnston Square community," said Sean Closkey, President of ReBUILD Metro. "The project is the initial investment in the ReBUILD Johnston Square Plan, a community-driven effort to rebuild from Johnston Square's strengths and create growth and opportunity for all to enjoy."
***
About Ingerman
Ingerman is a leading developer, builder and manager of award-winning multifamily communities throughout the Mid-Atlantic region. Since its inception, the company has been responsible for the development of more than 100 sites representing 8,400 units with total development costs exceeding $1.4 billion. Ingerman was founded on a guiding principal: to bring together a highly talented and motivated group of real estate professionals to create lasting, quality residential communities that are strategically financed and managed through persistent attention to detail. Today, that mission continues to drive our unwavering focus on delivering high-quality housing and superior services to all of our stakeholders — investors, community partners, and residents.
About ReBUILD Metro
ReBUILD Metro's mission is to restore the history and prosperity of distressed neighborhoods by rebuilding homes and fostering enduring community relationships, with a focus on long-distressed neighborhoods in East Baltimore. ReBUILD acquires and redevelops clusters of abandoned single-family properties, partners on affordable multifamily housing developments, creates small-scale storefronts, and consolidates vacant lots into attractive and functional open spaces. Since forming in 2006, ReBUILD has completed over 730 units of affordable housing across three states. These homes include over 225 formerly-abandoned single-family homes in East Baltimore, where it has attracted over $114 million in investment and catalyzed the transition of two communities from generational distress towards stabilization and self-sustained growth. www.rebuildmetro.com