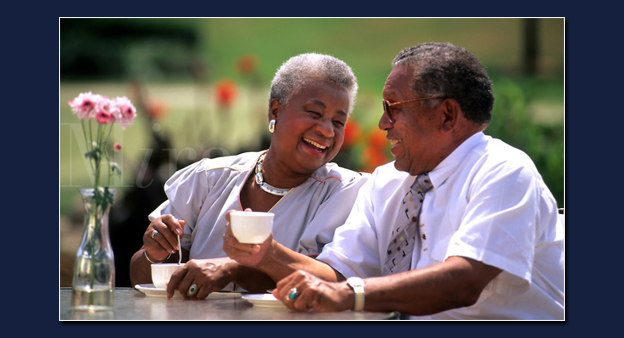 Collingswood, NJ – April 13, 2020 – While many assume that millennials make up the majority of the renting population, renting isn't just for young adults. Baby boomers (born 1946-1964) are one of the fastest-growing groups of renters today. According to apartment search website RENTCafe, between 2007 and 2017, the number of renters age 60 and older increased by 43%. By 2035, it's projected that seniors will make up around 31% of the total renter population.
Most boomers grew up in and raised families in a single-family house. However, as they reach retirement age and/or experience empty nests, many gravitate from homeownership to the hassle-free appeal of apartment living. When you eliminate the responsibility and expense that routine home maintenance requires, no longer have property taxes and other upkeep costs, renting becomes a synonym for freedom.
In addition to maintenance-free living, the active adult and senior population wants dynamic communities that embrace their active lifestyles. Multifamily housing also provides a strong sense of community with programs such as cooking and exercise classes along with resident gathering places like lounges, game rooms, gardens and sundecks serving as places to socialize and host events. Fitness centers, yoga rooms, and outdoor recreation features are becoming increasingly more common as multifamily housing developers seek to serve this demographic.
Communities can also offer additional peace of mind with enhanced security systems, controlled entry and staff desks in lobbies to welcome visitors. Many provide transit services to local retail, dining and entertainment. Residents also enjoy perks like outdoor grills, coffee bars, movie screening rooms and libraries right at their doorstep, adding value and convenience to enhance their quality of life.
Like many of today's active adult and senior rental community developers, Ingerman aims to make the transition from single-family home ownership to multifamily rental housing more attractive with modern ascetics that are also eco-friendly. Apartments are fitted with energy-efficient appliances, open floorplan layouts, and a host of features ranging from tech lounges to pet wash stations; amenities once geared towards a younger generation of renters now cater to boomer's active lifestyles.
Ingerman invites you to tour (virtually or by appointment) its newest 55+ community, Birchwood at Cranbury, which features both one and two bedroom rentals with a host of premium amenities at no extra cost to its residents. Visit www.livebirchwood.com to view this community and more than 20 other 55+ and 62+ affordable housing communities throughout the Mid-Atlantic region.
###
About Ingerman
Ingerman is a leading developer, builder and manager of award-winning multifamily communities throughout the Mid-Atlantic region. Since its inception, the company has been responsible for the development of more than 100 sites representing 9,000 units with total development costs exceeding $1.5 billion. Ingerman was founded on a guiding principal: to bring together a highly talented and motivated group of real estate professionals to create lasting, quality residential communities that are strategically financed and managed through persistent attention to detail. Today, that mission continues to drive our unwavering focus on delivering high-quality housing and superior services to all of our stakeholders — investors, community partners, and residents.