19 East, a new premium rental community developed and managed by Ingerman, began leasing this summer in the heart of downtown Bayonne, NJ.
City officials have spent more than a decade planning redevelopment of Bayonne and, as part of this movement, the waterfront city has opened its doors to real estate developers. Ingerman is one of the first developers to announce its presence in the City and spearhead this growth.
One key reason is the good makeup of the redevelopment area. From its a riverfront location and great walkability to its abundant recreational space and close proximity to the NYC-NJ metropolitan area, Bayonne has always had a wealth of assets. 19 East is making the most of Bayonne's full potential.
19 East strikes a balance between luxury and convenience, offering its residents the best of contemporary living on a truly personal level. At six stories high with views of NYC and The Statue of Liberty, 19 East is designed not to dominate its surroundings, but to complement them. With 138 units, it strikes a perfect balance: intimate enough to foster a community feel, and inclusive enough to provide a host of premium touches and services—such as landscaped outdoor terraces with gas fire pits and BBQ grills, business centers and storage units on every floor, package concierge system, game room, and covered parking.
Convenient features extend beyond 19 East's front doors. The Hudson-Bergen Light Rail station is just a block and half away and numerous retail and dining options are just steps from the community. Not only is Bayonne one of the most walkable communities in America, it's also just minutes from its Jersey City and Hoboken neighbors, access to major airports, medical centers and everything New York City has to offer.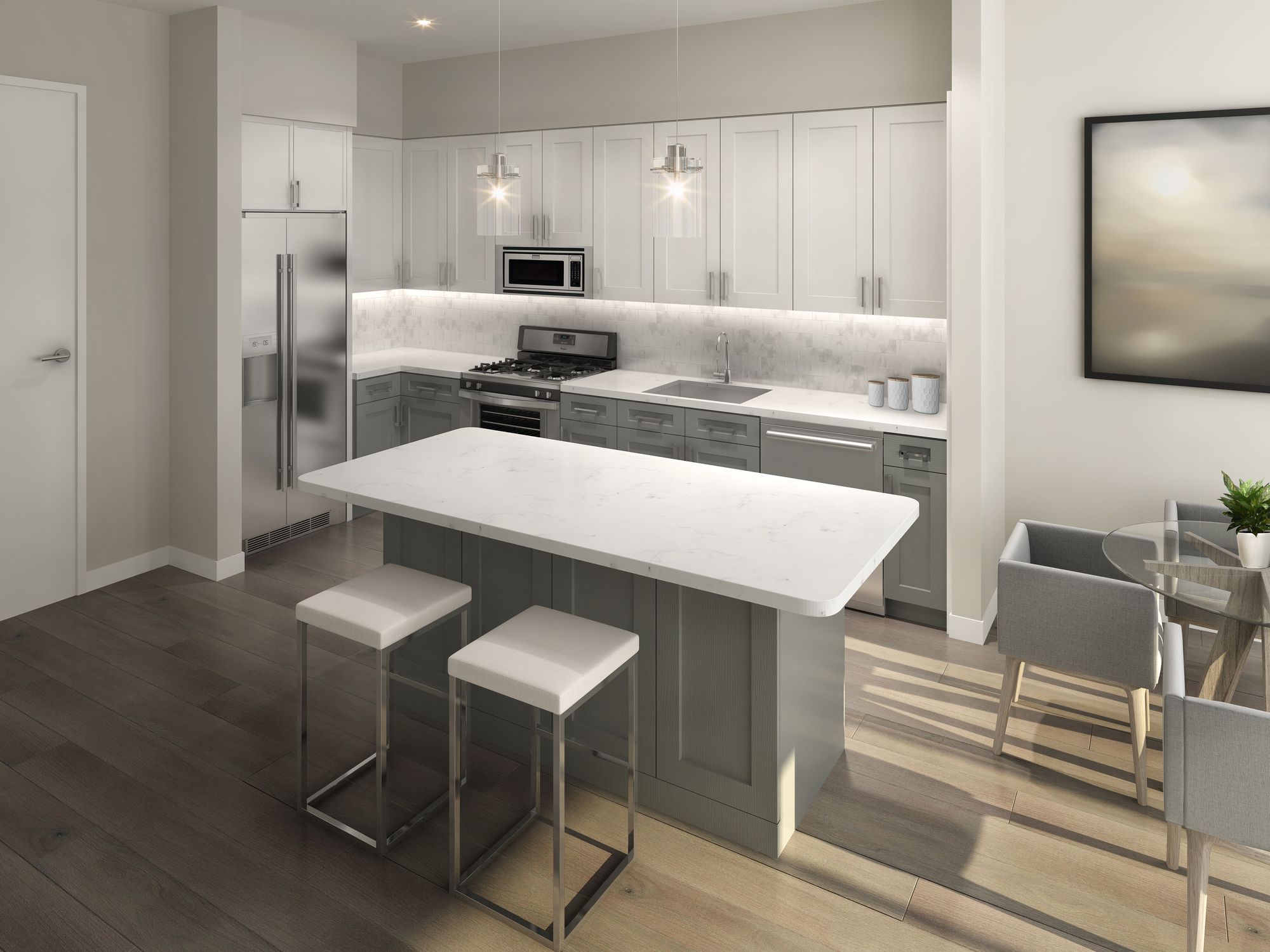 The community's luxury amenities include today's most desired features such as full size washers and dryers, stainless steel appliances from top-of-the-line brands, hardwood flooring, customized walk-in closets, high ceilings, quartz countertops, porcelain tile, and energy efficient appliances and finishes just to name a few.
With a big variety of alcove studios, one-bedroom and two-bedroom layouts, some even offering views of the New York City skyline and Hudson River, Ingerman invites prospective residents to stop by 19 East for a tour.
Visit live19east.com for more info.
About Ingerman
Ingerman is a leading developer, builder and manager of award-winning multifamily communities throughout the Mid-Atlantic region. Since its inception, the company has been responsible for the development of more than 100 sites representing 8,400 units with total development costs exceeding $1.4 billion. Ingerman was founded on a guiding principal: to bring together a highly talented and motivated group of real estate professionals to create lasting, quality residential communities that are strategically financed and managed through persistent attention to detail. Today, that mission continues to drive our unwavering focus on delivering high-quality housing and superior services to all of our stakeholders — investors, community partners, and residents.